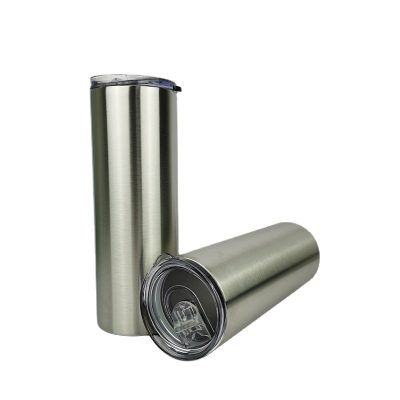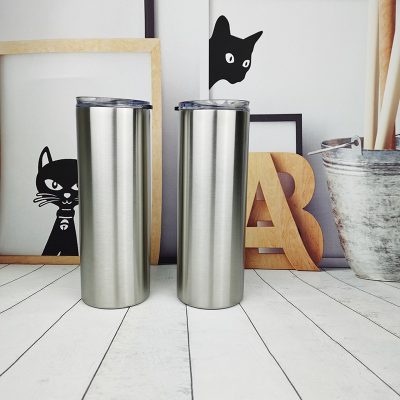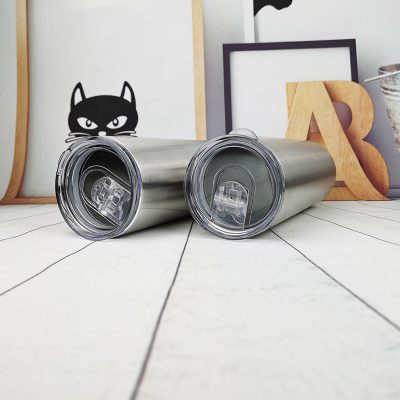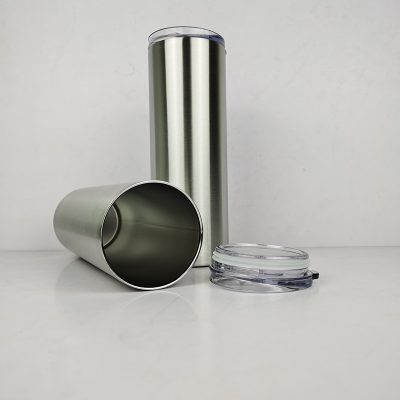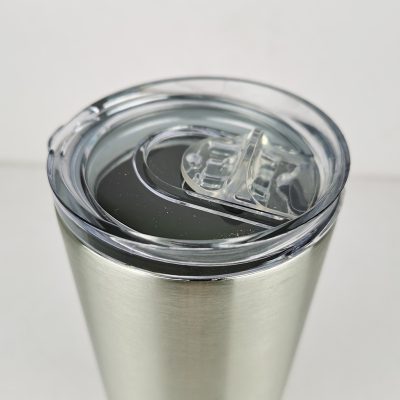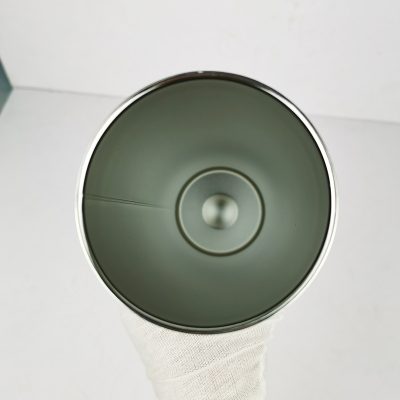 Product name
Stainless Steel Tumblers
Material
304 Grade Stainless Steel
Color
Customize the color you want
Logo
Silkscreen, Laser engraving, Water decal, Heat transfer, Embossed.
Advantage
1. Keep cold for 24 hours and keep warm for 8 hours.2. Does not contain BPA.
3. Durable, sweat-free powder coating surface,easier to DIY
4. Various covers are available, PP food grade
5. More than 16 years of manufacturing experience in stainless steeldrinking utensils.
Package
White box packaging, color box packaging, customized packaging
Size
12*6cm
Weight
300g
MOQ
50pcs/carton
Sample Time
2-3 days.
Lead time for Mass
10-15days
Payment Terms
T/T, L/C, Paypal, Alibaba Trade Assurance.
The stainless steel thermos cup is made of double-layer stainless steel inside and outside. The inner tank and the outer shell are combined by welding technology, and then the air in the interlayer between the inner tank and the outer shell is extracted by vacuum technology to achieve the effect of vacuum insulation. 304 and 316 stainless steel is two kinds of stainless steel widely used in our daily life. In the market, the price of 361 stainless steel thermos cups is generally higher than that of 304 thermos cups. The density of 304 stainless steel is 7.93 g/cm³, which is also a nationally recognized food-grade stainless steel. The standard of 304 stainless steel is that it must contain more than 18% chromium and more than 8% nickel content, so it is also called 18/8 stainless steel. The service temperature of 304 stainless steel is between -196 °C and 800 °C, and it is characterized by good hot working performance, high toughness, good corrosion resistance and heat resistance. 316 stainless steel has a density of 8.03 g/cm³ and has similar physical properties to 304 stainless steel. In terms of composition, the standard of 316 stainless steel is that it must contain 16% to 18% chromium and 10% to 14% nickel content, so it is also called 18/10 stainless steel. Due to its low carbon content and 2% to 3% molybdenum, 316 stainless steel has better corrosion resistance than 304. In addition, the high temperature resistance of 316 stainless steel can reach 1200 ℃ ~ 1300 ℃.
Stainless steel cups can hold: white water, coffee, tea. It is not recommended to hold for a long time: carbonated beverages, milk. Compared with 304 stainless steel cups, 316 is safer and more resistant to corrosion. It is recommended to drink beverages other than white water as soon as possible and clean them in time. Stainless steel is "stainless" from a special element because it contains chromium. When the amount of chromium added in steel reaches 12%, chromium can form a passive film that prevents corrosion and oxidation. Therefore, stainless steel products used in daily life are not easy to rust even if they are repeatedly cleaned. A stainless steel cup that meets the national standard can be used to hold white water, tea and coffee without any problems.