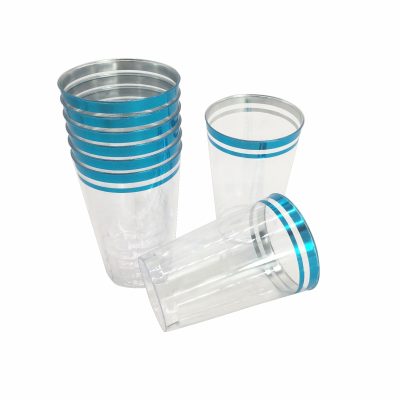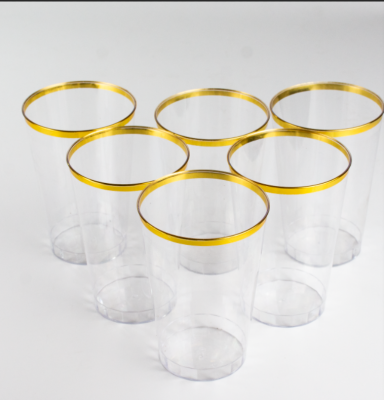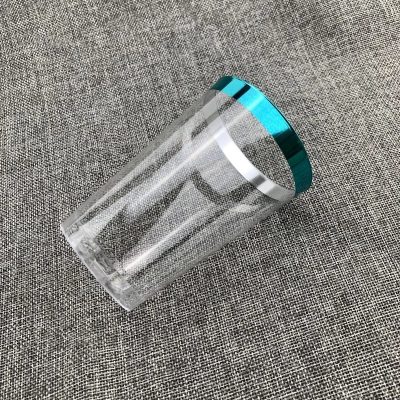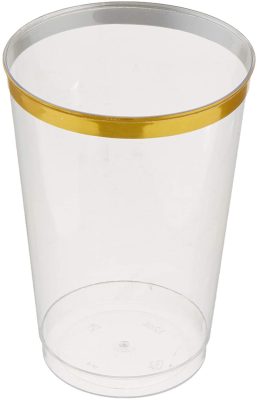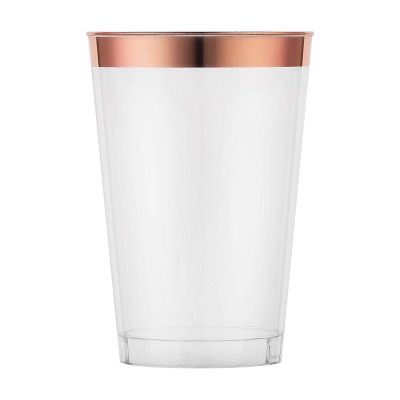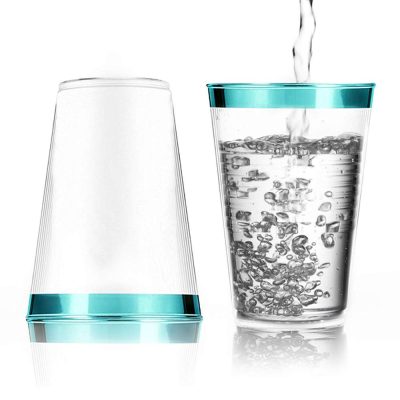 | | |
| --- | --- |
|  Drinkware Type | Plastic Tumbler |
| Volume | 600ml |
| Material | PC |
| Size | 10.5*6.5CM |
| Weight | 300g |
| MOQ | 5pcs |
| Color | Customized Color |
| Logo | 1. Silk printing 2. Laser 3. 3D printing |
| Packing | Customized white or color box |
| Colour: | Clear with gold rim |
| Type: | Disposable cup,tumbler |
In addition to the precipitation of some chemicals when the plastic cup is heated, it is also easy to breed bacteria. Although the surface of the plastic looks smooth, there are actually many voids, which are easy to hide dirt. In the office, most people wash the cups with clean water, and the cups cannot be thoroughly cleaned and disinfected. Experts suggest that it is best to use stainless steel cups or glasses in the office, which should be cleaned every day, preferably with detergent and rinsed with hot water. PP cup: quite light, not easy to break; good heat resistance, no doubt about producing toxic substances, stable and safe; the only disadvantage is that the light transmission is slightly poor. Generally, plastic tea cups are easy to emit the potential chemical substances of the cup at high temperature and cause harm to the human body. If they are used to soak tea, it will aggravate the chemical composition and some even have chemical effects. When plastic encounters heat, it will produce toxic substances. When plastic encounters high temperature, it will produce toxic substances. It will decompose and give off a strong plastic smell.
In addition, the cup is affected by static electricity such as computers and chassis, which will attract more dust, bacteria, and germs, which will affect health for a long time. To this end, Lu Jianguo, director of the Comprehensive Inspection Department of the National Household Appliances Quality Supervision and Inspection Center of the China Household Appliances Research Institute, suggested that it is best to put a lid on the cup, and keep it away from computers and other electrical appliances. Usually, the indoor air should be kept ventilated, and the windows should be opened for ventilation. Let the dust go with the wind. PC material plastic cups will produce carcinogenic substances such as bisphenol-A after repeated heating, but PP will not. PP polypropylene is commonly used in soy milk bottles, yogurt bottles, juice drink bottles, and microwave lunch boxes. With a high melting point of 167°C, it is the only plastic case that can be placed in a microwave oven and can be reused after careful cleaning.