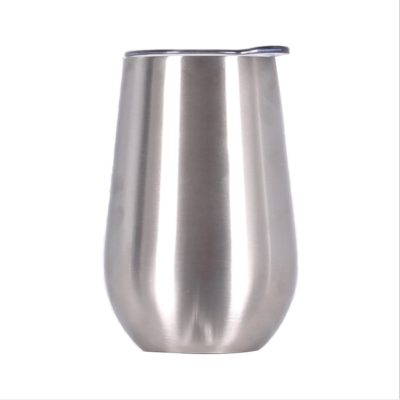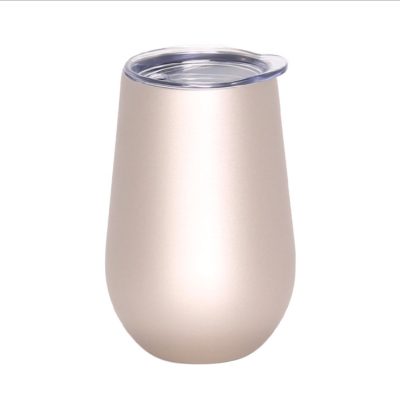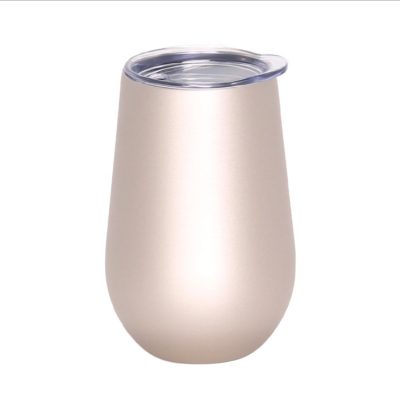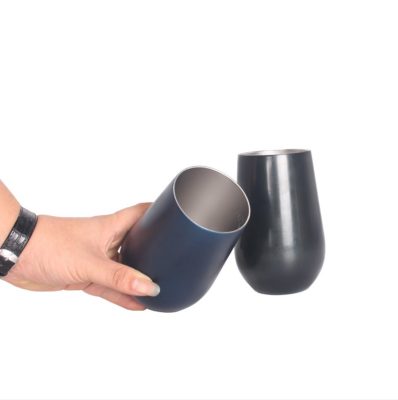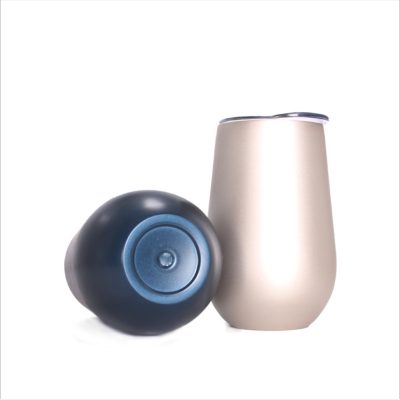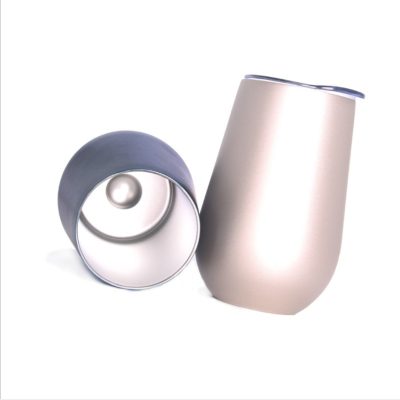 | | |
| --- | --- |
| Name |  Wine tumbler |
| Size | 8.6*12 CM |
| Packing |  white box |
| MOQ |  4pcs |
| Material | 304 Stainless Steel For Both Of Inner Wall & Outer Wall |
| Weight |  400 g |
| Color | customized |
| Payment |  T/T or Trade assurance |
| Lead time |  30 days |
| Accessories | Sliding Lid |
A wine glass, a utensil for drinking. The basic shape is mostly straight or open, and the diameter of the mouth is almost equal to the height of the cup. Relevant data show that the earliest pottery wine cups were produced in the Dawenkou Culture period of the Neolithic Age in China. Wine glasses with different shapes and curvatures have great differences and influences on the aroma and taste of wine, which are often very surprising. Generally speaking, grape varieties and wines, different regions, aroma, fruit, acidity, tannins and alcohol levels are also different from each other. Although the wine glass does not change the essence of the wine, the shape of the wine glass can determine the flow, smell, quality and strength of the wine, which in turn affects the aroma, taste, balance and aftertaste of the wine.
Therefore, through the guidance of the shape of the cup, the wine can flow into the appropriate taste area of ​​the tongue (the tongue has 4 different taste areas, the tip of the tongue is the most sensitive to sweetness, the back of the tongue is most sensitive to bitterness, and the inside and outside of the tongue are respectively It is most sensitive to acid and salty),
A good professional wine glass must be elegant, supple, smooth and moist, round and thin, light and pleasant in weight. , uniformity and richness are displayed uniformly. In addition, it must have a crystal clear texture and excellent transparency, so that the taster can fully observe the color, clarity, bubbles and gradation of the wine juice. Wine connoisseurs agree that each wine needs a special glass to produce its distinctive aroma. For example, drinking a full-bodied Burgundy wine in a narrow glass will leave little room for the wine to swirl, but the aroma is produced by swirl. The cup must also taper to the tip appropriately so that the aroma can be retained while sipping. Generally, the legs of the cup must be long enough to prevent the hand from touching the body of the cup, which will affect the temperature and even the aroma of the wine.